Only Breath Thermo uses remarkable heat generating technology to keep your body warm on cold weather runs.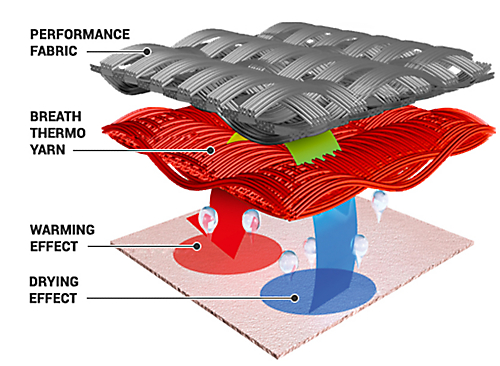 Generates heat Breath Thermo fibers, woven into our apparel, use your body's moisture to generate heat.
Keeps you dry The fibers in Breath Thermo also wick away moisture from your body.
Maximum warmth Minimal weight. Lightweight Breath Thermo will keep you warm without the bulk of additional layers.